Summer fruits, more than just a fruit salad.
With warmer weather setting in, summer fruits are front of mind again in Australia.
When you think tropical fruits you probably normally picture fruit salads and ice creams, but these delicious, fragrant and brightly coloured fruits are so much more than that.
The harvest season is almost upon us for these delicious fruits with crops from in Vietnam and Peru and Costa Rica are almost ready to move into harvest. The range of tropical fruits is extensive from mango, passionfruit and banana from Vietnam and Peru, to pineapple, papaya and dragonfruit from Costa Rica.
We are now locking in tropical fruit puree, juice and IQF orders now for delivery this summer.
Below we'll explore their nutritional value and include some recipe and production ideas from these fruits that you may not have considered, until now!
Pineapple
Who doesn't love pineapples? The average pineapple takes about 18-20 months to be ready to harvest, and it's built from hundreds of fruitlets that fuse together as the fruit grows. Pineapples are a great way to add sweetness to any meal. The real question is, is this fruit better served hot or cold? We'll let you decide!
Nutritional information;


Calories
Total Fat
Sodium
Potassium
Fibre
Vitamin A
Vitamin C
Pineapple
(approx 115g)
50
(210 kj)
0
10mg
120mg
1g
2% RDI
50% RDI
Have you considered these recipe ideas for Pineapple?
Pineapple shortbread
Pineapple and coconut slice
Pineapple Jam
Pineapple fried rice
Pineapple salsa (perfect with Grilled Salmon)
Pineapple fried brown rice
Bacon wrapped pineapple pieces
Chicken and pineapple Quesadillas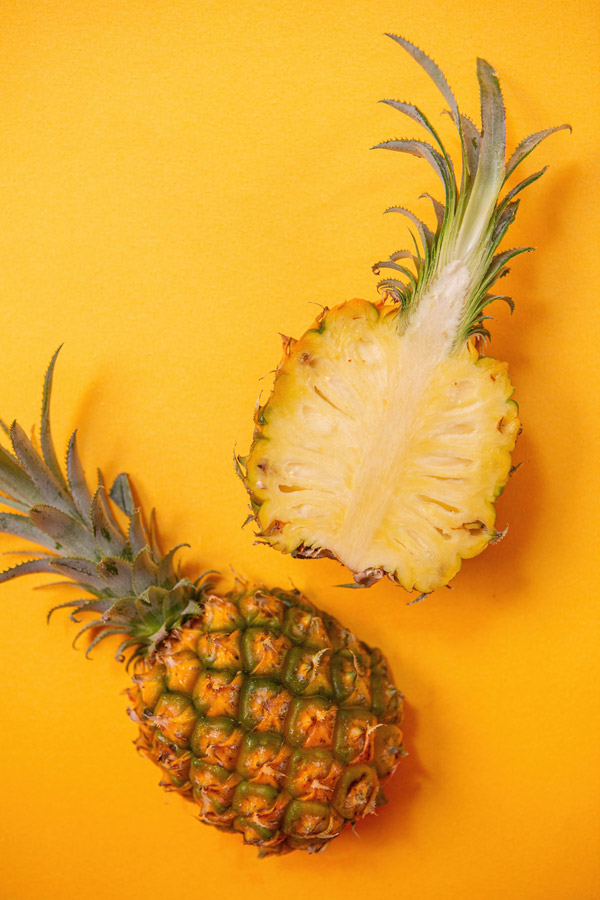 Dragonfruit –
Arguably the most popular smoothie fruit, dragon fruit gives any drink a gorgeous pink colour and adds great nutritional value as well. This member of the cactus family has some interesting nutritional bonuses like Omega 3, 6 and calcium. Available in pink and white varieties.
Nutritional information;


Calories
Total Fat
Sodium
Potassium
Fibre
Magnesium
Vitamin C
Dragon Fruit
(approx 100g)
60 (251kj)
0
0
156mg
3g
10% RDI
77% RDI
Some recipe ideas that will have you tickled pink!
(That aren't smoothies)
Dragonfruit soda or cordial
Dragonfruit pancakes
Dragonfruit salsa
Dragonfruit protein balls
Avocado and Dragonfruit salad
Dark chocolate Dragonfruit cake
Dragonfruit bread
Dragonfruit cheesecake
Passionfruit –
One of the most underrated tropical fruits, the passionfruit packs any recipe with flavour, crunch and colour. I mean, you can't have a pavlova without finishing off the decorating with some fresh passionfruit!
Nutritional information;


Calories
Total Fat
Sodium
Potassium
Fibre
Vitamin A
Vitamin C
Passionfruit
(approx 100g)
97 (406 kj)
0.7g
28mg
348mg
10.4g
45% RDI
50% RDI
Recipes full of seedy passionfruit goodness;
Passionfruit and coconut muffins
Banana and passionfruit bread
Passionfruit relish
Passionfruit Jelly
Passionfruit Lassi
Rosemary and passionfruit cookies
Wasabi and passionfruit sauce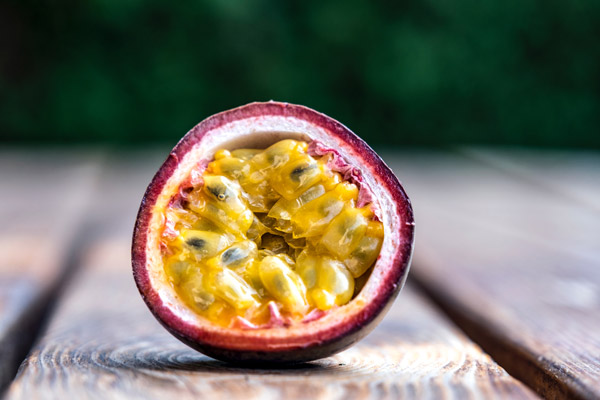 Banana
Whether it's frozen banana in a smoothie, banana slices cooked with caramel or eaten solo, bananas are part of our everyday life. True, they have high sugar content, but along with that comes high amounts of fibre, vitamin C and Vitamin B6.
Nutritional information;


Calories
Total Fat
Sodium
Potassium
Fibre
Vitamin A
Vitamin C
Banana
(1 medium)
110
0
0
450mg
3g
2% RDI
15% RDI
Recipe Ideas;
Banana Breakfast cookies
Banana Soufflé
Banana pancakes
Banana butter
Banana caramel slice
Savoury banana fritters
Banana ketchup (Crazy huh!)
Plus, let's face it, anything banana goes perfectly with chocolate!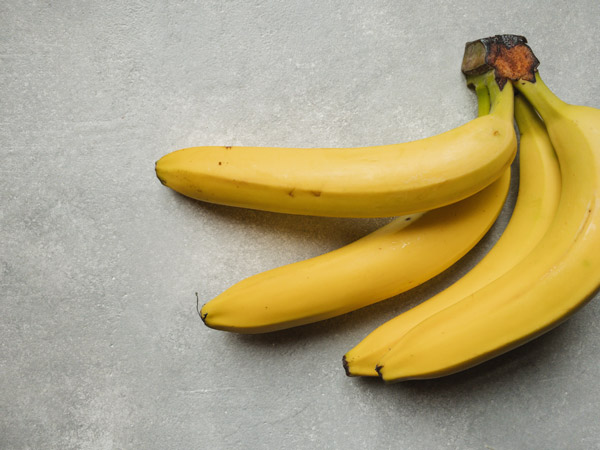 Papaya –
The papaya isn't always front of mind and often gets overlooked. We're here to shed some light on this bright orange fragrant fruit. The papaya has a unique musky flavour which
Nutritional Information;


Calories
Total Fat
Sodium
Potassium
Fibre
Vitamin A
Vitamin C
Papaya
(approx 100g)
51
(213 kj)
0.2g
11mg
210mg
3.5g
30% RDI
225% RDI
How to use papaya;
Mexican papaya salad
Papaya Jam
Papaya and chilli salsa
Lime and Papaya slice
Vegetable and Papaya Pizza
Ham, Avocado and Papaya salad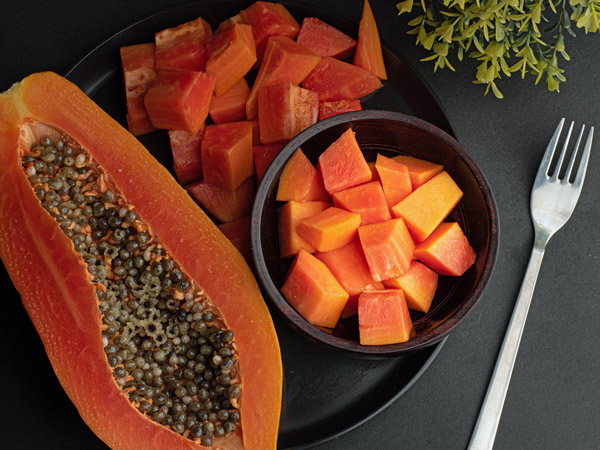 We are working with our producers on filling our summer tropical fruit orders now. We are anticipating supply challenges with shipping line availability and container freight costs to continue into early next year. Please allow plenty of lead time for new orders for delivery during Q1 2022.
If you would like to know more about our range of IQF fruits, fruit purees and fruit juices please contact us on 02 4573 2555 or by email at [email protected].
We find our information from a variety of sources, here they are;